If you're looking to fly Singapore Airlines' 777 first class or A380 Suites, unfortunately don't expect to do so in the next year.
Singapore Airlines zeroes out availability
As noted by Mainly Miles, Singapore Airlines has just pulled all first class & Suites availability through October 31, 2021.
To be clear, we're not just talking about award availability, but rather we're talking about inventory altogether, meaning you can't even book these seats with cash. This is despite the fact that Singapore Airlines shows a lot of A380s and 777s in the schedule next summer.
Prior to this change, Singapore Airlines had blocked all of this availability through April 1, 2021, so this represents a further seven month extension.
Singapore Airlines' 777 first class
Why would Singapore Airlines do this?
You're probably thinking "so is Singapore Airlines just going to fly all those 777s and A380s but not sell the top cabin?" No, probably not.
Here's what's going on:
Singapore Airlines is currently primarily operating A350s and 787s, which don't feature a first class or Suites cabin
While the airline has operated a few 777s with first class cabins, first class simply hasn't been sold on these flights
Things continue to still very much be up in the air for Singapore Airlines' future schedule, given how much global demand has decreased, let alone the fact that Singapore has some of the strictest entry requirements, putting the national airline in an even more challenging situation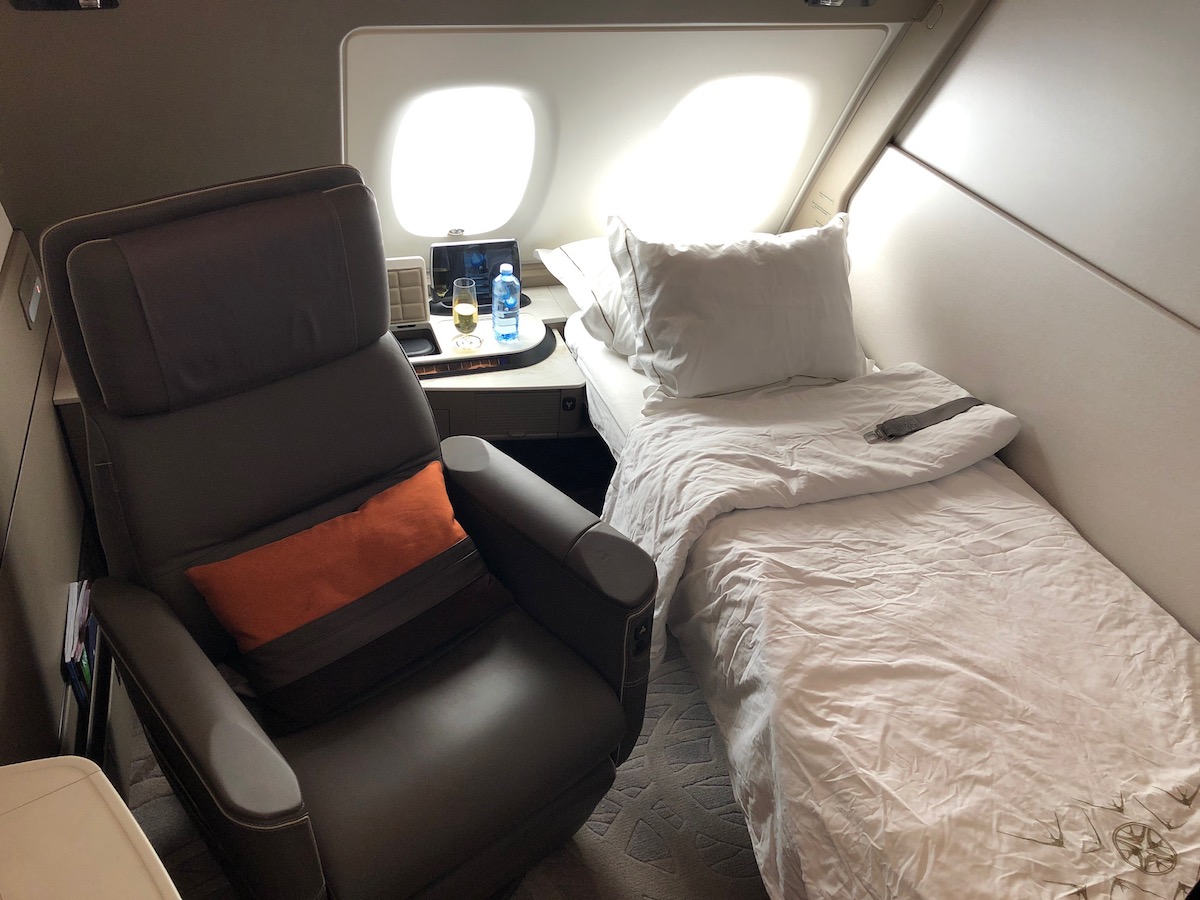 Singapore Airlines' "new" A380 Suites
I wouldn't take Singapore Airlines' latest schedule update to mean that the airline definitely won't offer first class or Suites through next October. However, I would take it to mean that the airline doesn't have a very optimistic outlook about how demand will recover next summer, which also isn't very surprising.
In fairness, Singapore Airlines is probably more conservative than most airlines when it comes to managing expectations, and the airline probably doesn't want to sell a product it's not sure it will be able to offer.
With aircraft changes highly likely on many routes, this isn't a problem in business class, since all planes offer business class. The same isn't true in first class or Suites, though.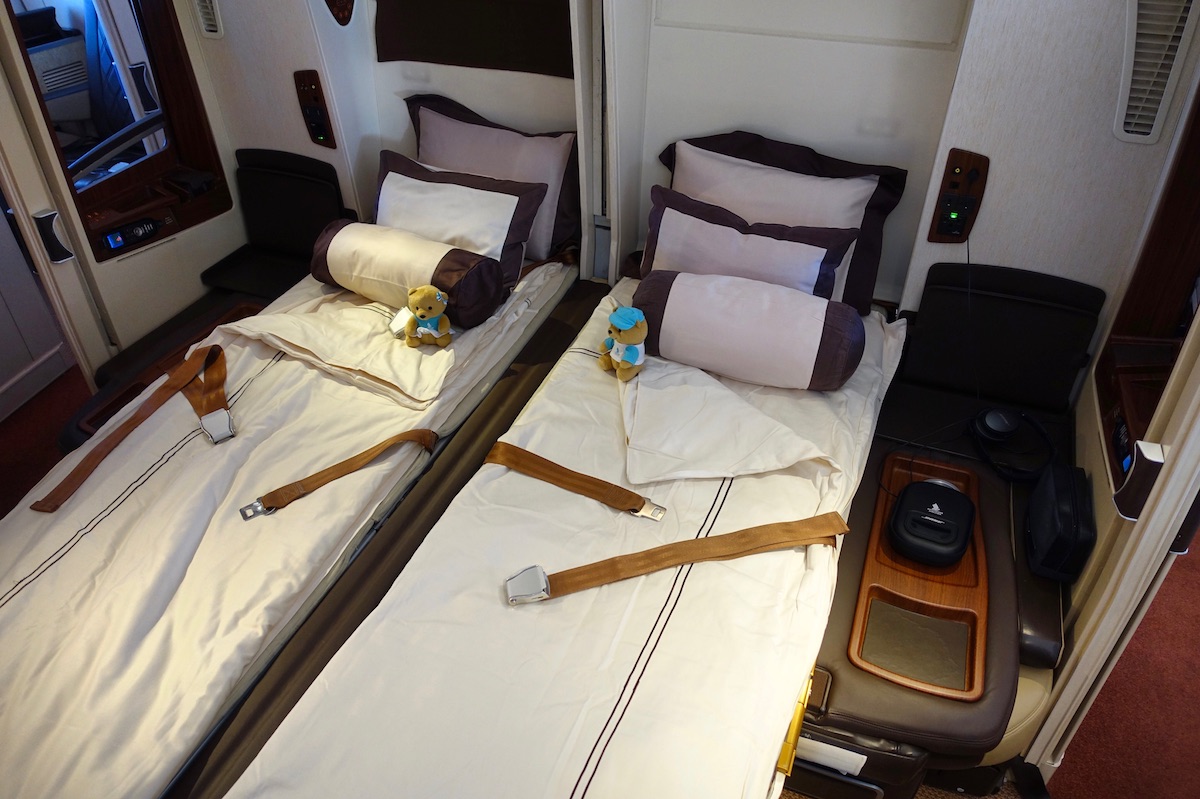 Singapore Airlines' "old" A380 Suites
I wouldn't expect A380s to return anytime soon
Singapore Airlines exclusively offers Suites on its fleet of A380s, and I wouldn't be surprised if these planes indeed don't fly until next October at the earliest:
The airline has 19 A380s, and just announced that seven of these will be retired, meaning the airline will only have 12 A380s remaining
Since A380s are Singapore Airlines' highest capacity planes, it seems highly likely that these will remain grounded even as demand begins to recover, with 777s being deployed first
Many airlines that have A380s intend to keep them grounded for years, and I wouldn't be surprised to see the same be the case at Singapore Airlines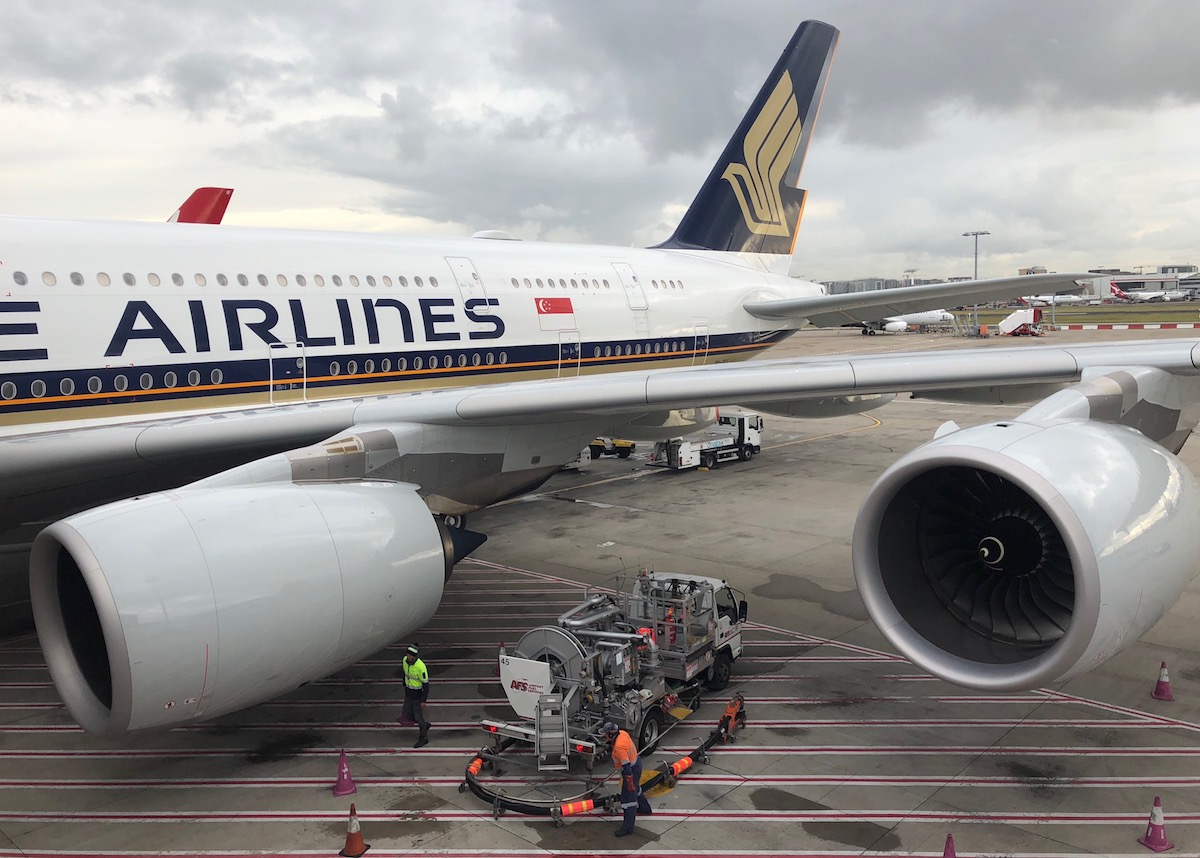 Who knows when Singapore's A380s will return to the skies
Bottom line
Singapore Airlines has blocked first class and Suites availability through October 2021. Given that the airline stopped selling the cabins in March 2020, that means we're potentially looking at about 19 months without Singapore's most premium products being offered.
Of course anything can change — presumably Singapore Airlines is erring on the side of caution here and it's always possible that this availability gets reinstated. However, this tells me that Singapore Airlines isn't expecting to fly any of its A380s or most of its 777s next summer.
What do you make of Singapore Airlines' inventory updates?
The post Singapore Airlines Pulls First & Suites Availability Through October 2021 appeared first on One Mile at a Time